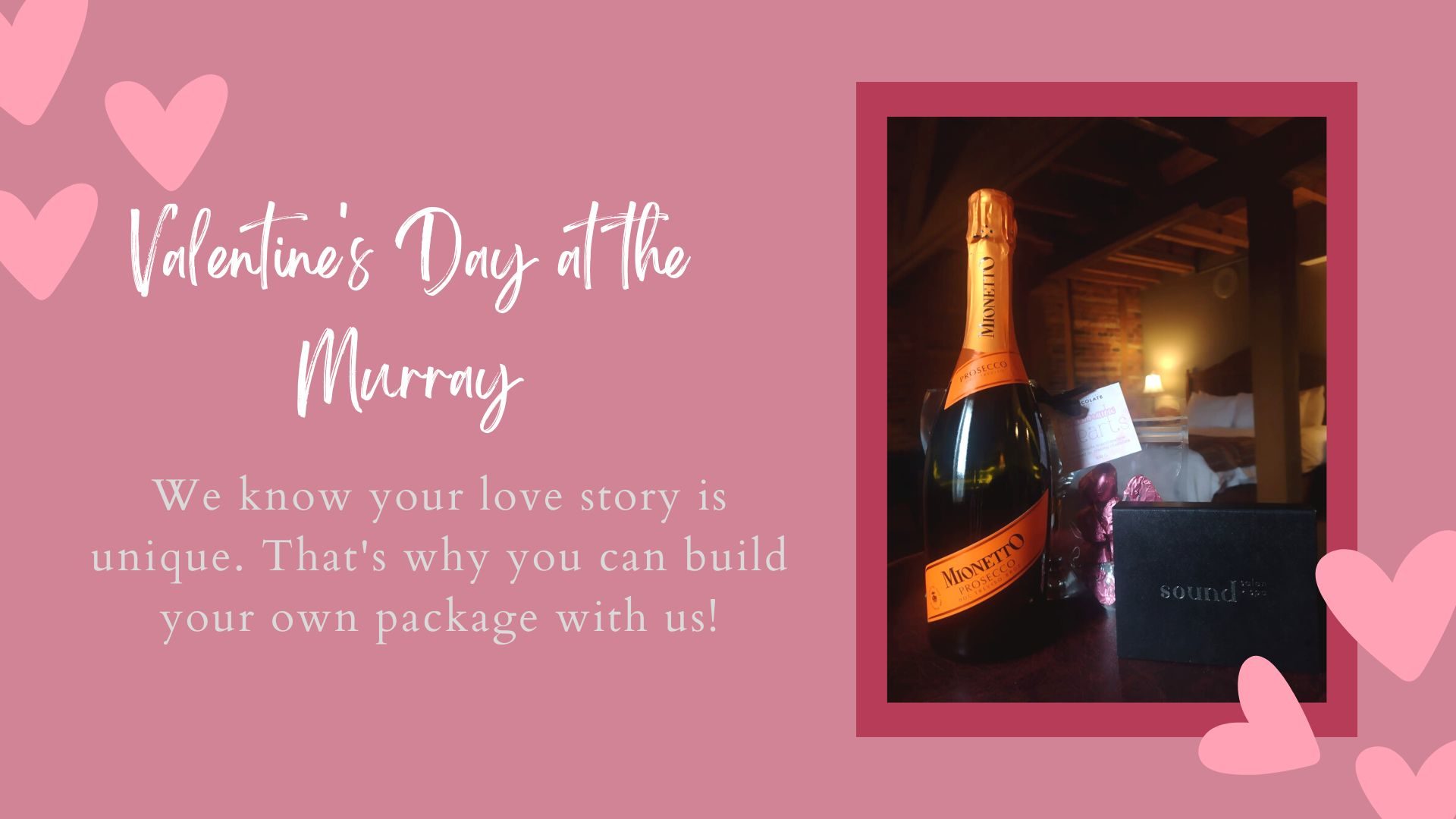 Build a memorable romantic stay by choosing your room style and your favorite gift options:
Marshmallow hearts from Newfoundland Chocolate Company: $10
Bottle of Prosecco: $30
Gift card for dinner at The Gypsy Tea Room (annex to the hotel): $50
Sound Salon Spa Gift Card: $50
Dozen of roses from Waterfront Flowers: $135
How to book your Valentine's Day Package:
1 – Choose the preferred room style. (rates starting at $135)
2 – Choose the additional gifts listed above. You can choose as many as you want!
3 – Call our front desk at (709) 738-7773 or email us at [email protected] and book.
Check our room styles in the link below:
https://murraypremiseshotel.com/rooms/
*package options are valid only for direct bookings.