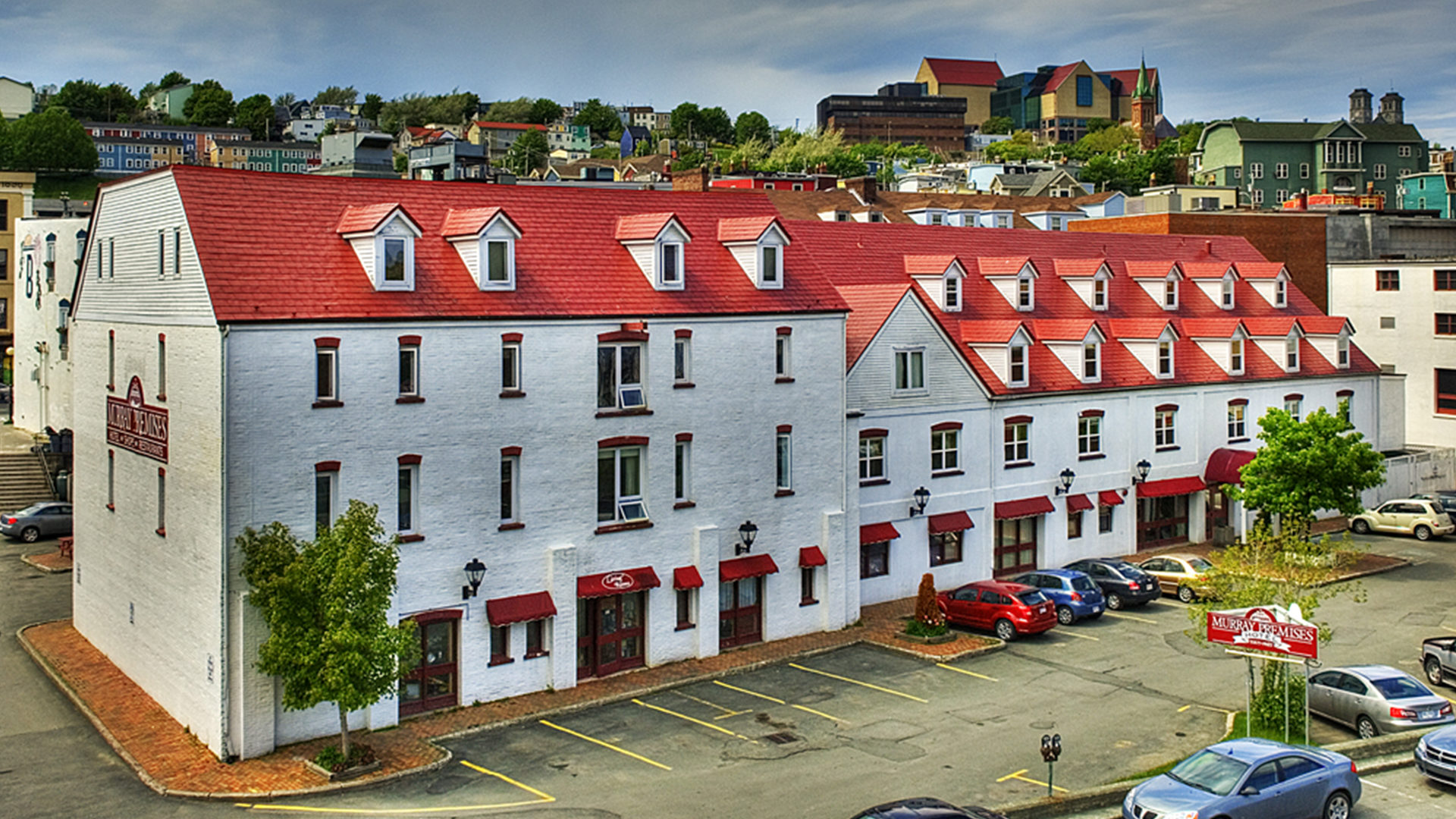 Check Out – Check In Time
Check out time is 11:00 am daily.
Check in time is 3:00 pm.
Credit Cards
We accept Visa, MasterCard and American Express.
Reservation and Cancellation Policy
Must be 18 years or older to reserve a guest room.
All reservations must be guaranteed with a valid credit card (Visa Debit cards are not accepted). Guests are welcome to settle the cost of their stay with an alternate form of payment upon check-out.
24-hour Cancellation Policy
Cancellations are accepted until 3:00 pm the day before your arrival. Cancellations that occur within 24 hours prior to the arrival date, the fee of (1) night room and tax will be charged to your credit card on file.
Reservations for New Year's Eve (December 31) arrival have a cancellation policy of 48-hours.
Taxes
15% Provincial
4% Accommodation Tax
City Levy Surcharge
As of January 1, 1999, the City of St. John's introduced "Bill 51″ and amended the St. John's Assessment Act, thus adding the Section 28.1, which allows the St. John's Municipal Council to impose an accommodation tax upon persons paying for daily accommodations in the city. The tax will apply to accommodations licensed under the 'Tourist Establishment Act". Accommodations costing less than $20 per day and long-term accommodations for more than 30 days would not be taxed. The current tax rate is 4%.
Accessibility
The Murray Premises Hotel has two (2) partially accessible rooms on-site. Some of the accessibility feature of those rooms and our property include:
Lowered peep hole on guest room door (door is 33 inches wide)
Adjustable shower head (tub/shower is not roll/walk-in)
Grab rails for shower and toilet
Automatic door on the main entrance,
Elevator access to the second and third floor (32 inches wide)
Accessible check-in desk (33 inches tall with 31 inches of clearance)
One 1st-floor restaurant accessible from inside hotel
Some potential barriers to note would be:
One accessible parking space on-site
Guest washrooms on 1st floor are not accessible
Courtyard entrance does not have an automatic door
Counter in Guest Lounge where breakfast is served may be a barrier (36 inches tall for two counters, 29 inches for one – neither with space to wheel under)
No hotel access to the upstairs of The Gypsy Tea Room – access to their downstairs private dining from hotel
Languages
We can assist guests in many languages at the hotel.
Our staff is ready to help you in English, French, Spanish, Italian, Portuguese, Ukrainian, Polish, and Cantonese. Also, most of our guest rooms are equipped with Alexas assistants, and we can program them to respond to different languages.
Please, send us an e-mail after booking your stay requiring assistance in one of the languages above, and we will happily accommodate and celebrate you.
Careers
No position vacancies at present.