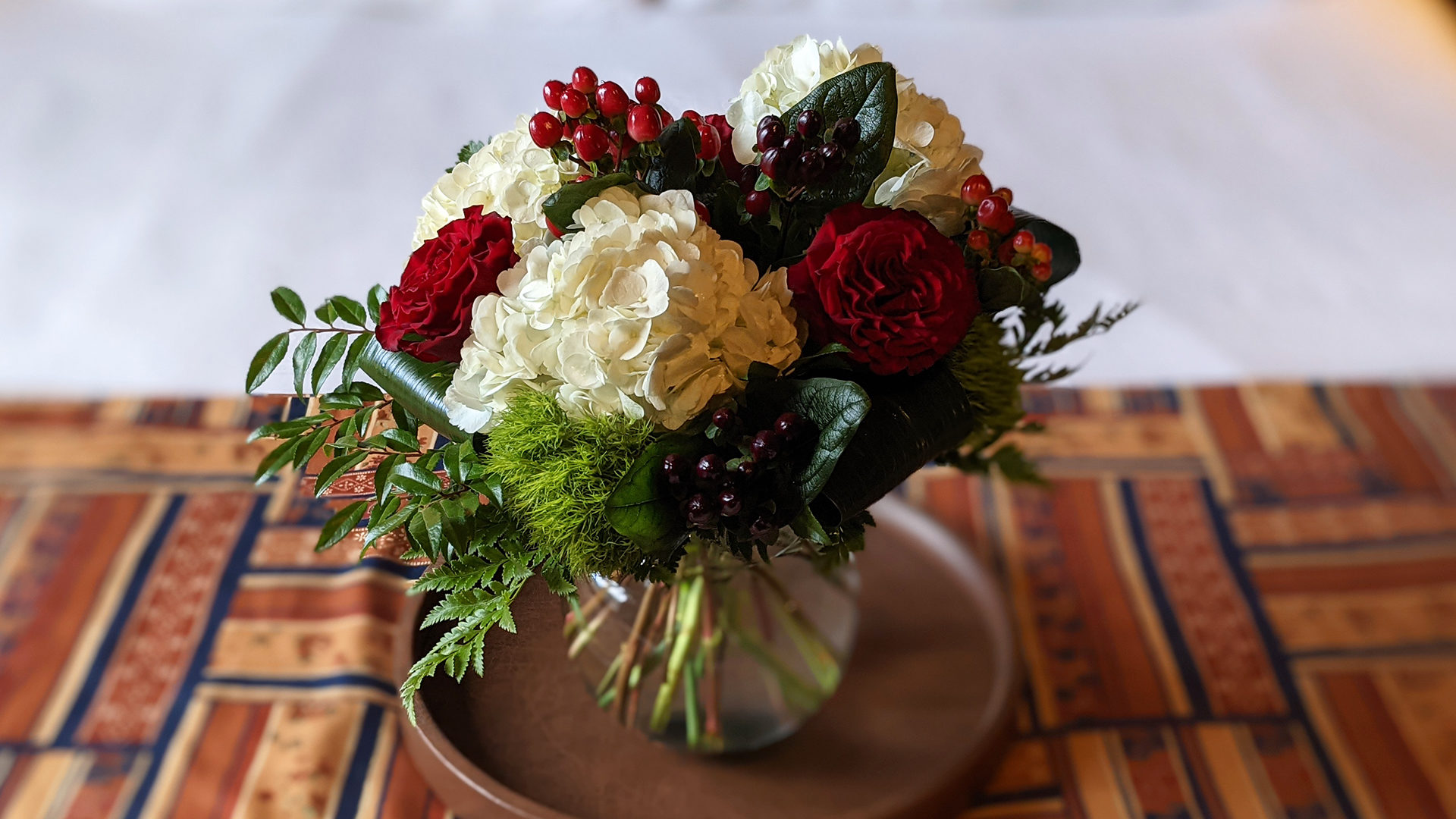 Make your stay extra special with a beautiful flower arrangement from Waterfront Flowers! Impress your significant other or surprise a celebrating family member with a romantic and lush flower arrangement.
Romance Package: $100.00 + taxes – Designer's Choice arrangement
Romance Luxury Package: $150.00 + taxes – Designer's Choice arrangement
Both packages will always use flowers that embody romance, lushness, and love. No guarantee on particular colour combinations, but something impressive and seasonal with romance in mind for each arrangement.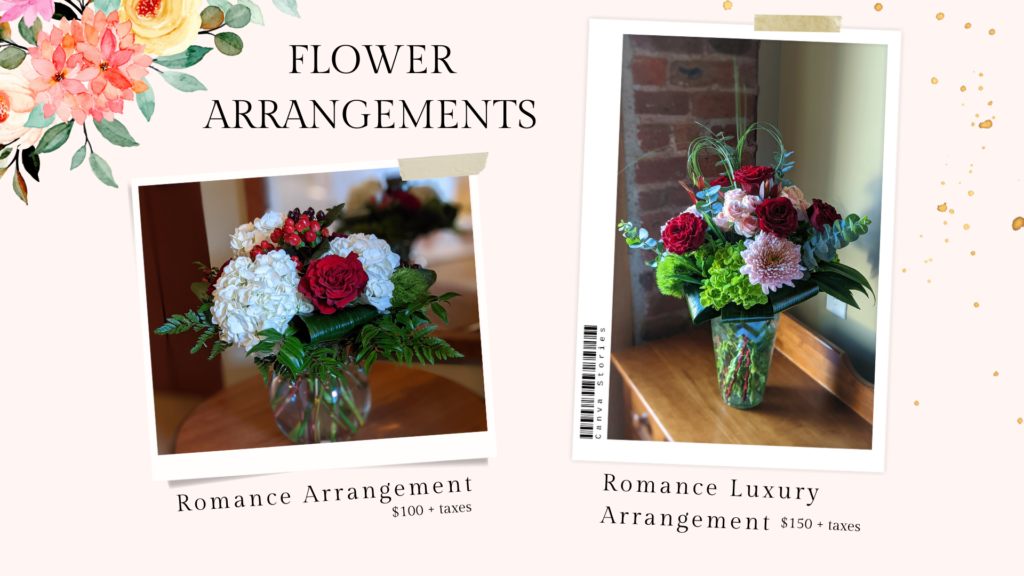 Terms and Conditions
Orders can be placed as far in advanced, up until the day before arrival.
Cancellations must be received 24 hours before arrival.
Cancellations less than 24 hours will be charged full price by the supplier.
Arrangements will be designer's choice – for custom arrangements please contact Waterfront Flowers directly.