Best restaurants in St. John's: top 5 restaurants you must visit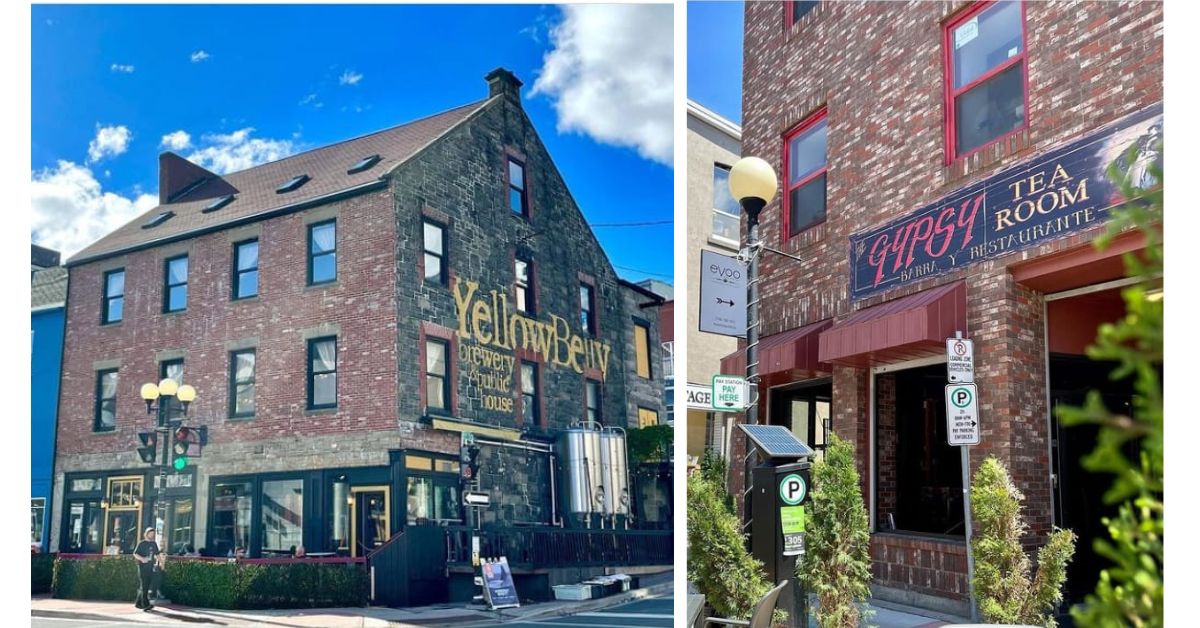 Where to find traditional seafood, burgers and beer, fine gastronomy, vegan options, and more.
Visiting the best restaurants in St. John's is a must in your tour of Newfoundland's biggest city. Whether you consider yourself a foodie or not, staying in downtown St. John's is the best option to get to know all the best restaurants and the city's vibrant nightlife.
To help you design your tour, we selected 5 of the best restaurants in different styles. They are all in the downtown area, and you can visit them within walking distance of the hotel.
The Gypsy Tea Room
The Gypsy has 19 years of history serving various options, all made with the finest and fresh ingredients. The restaurant is annexed to the Murray Premises Hotel, a heritage building, and carries this atmosphere with exposed beams and bricks. Try their pasta, fish, burgers, salads, wine, and special drinks. Check their Blackened Salmon. It is a huge success!
Evoo – pizza and bar
Are you feeling like pizza and drinks? Try Evoo for an amazing Italian experience. The Shrimp Snap Pea Pancetta Pasta and Mushroom Duxelle Ravioli are a must on their menu, which also counts with calzones, pizzas, entrees, fine wine, and cocktails. Great veg options are available!
The Merchant Tavern
Seafood lovers need to try the Merchant lobster and crab. The Merchant Tavern works mainly with Newfoundland seasonal ingredients, making your visit to the restaurant an extra Newfie experience. What about closing your night enjoying their Vangole pasta with fresh clams and a glass of wine?
The Celtic Hearth
Have an Irish experience in St. John's. Great live music and the best of pub-style food. Go for a good time and have a burger, fries, eggrolls, desserts, and, of course, beer. Their fish and chips are a must-try for sure. Are you veg? One of The Celtic Heart's successes is the Falafel Burger.
Yellow Belly Brewery & Public House
When you stroll around Water Street, the Yellow Belly Brewery building will definitely catch your eye. Go for a great time with your family, friends, or even yourself. You will not enjoy a moment of music, great food, and craft beer in this pub.
Do you want to know where to find these restaurants? It's easy! They are all on Water Street, within walking distance from the Murray Premises Hotel.
Book your stay now and start your foodie tour 🙂